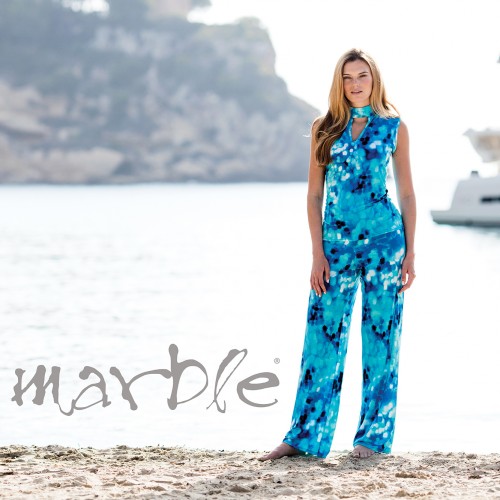 Spring Summer 2019 Is Looking Bright!
Hi Ladies,
After a crazy winter that included burst pipes, an entire floor coming up in The Wardrobe, and a basement clearout, we are ready for Spring!
Imagine how delighted we were then, when the stock started to arrive in one colourful box after another. This season is all about 'brights' and we have some gorgeous seperates, dresses and jumpsuits in colours and prints to suit all skin tones and styles.
Favourite brands such as Q'Neel and Doris Striech have brought fushia pinks and amythest purples to the forefront, while classics from Tia and Naya, have updated classic navy with bold stripes and bursts of blooms and florals. Beautiful!

Of course, you'll also find an unrivalled choice for special occassions - you can always rely on Marian's to dress you up! We are especially loving the GLITZ dresses with little matching jackets in softer palettes of pastels and chalk colourways, as well as the understated, but truly fabulous ivories from Lizabella. Matching hats, shoes and bags are all available!
At the other end of the scale, we have the most relaxed beachwear ever! Linen trousers and floaty overshirts in ever colour you can imagine. Packing for holiday just got super-easy! Keep an eye on the Facebook page for pics of these great pieces.
Have a browse through the website while you're here - remember, this is just a small selection of what we have available in the shop so do please drop in for a browse, a try on and a catch up! We'd love to see you.
Best wishes,
Marian and Eileen xx